Publikácie oddelenia za rok 2017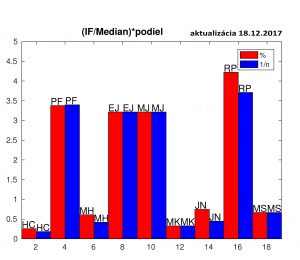 Neimpaktované publikácie:
N. V. ANTONOV, M. HNATICH, A. S. ANTONOV, A. S. KAPUSTIN, T. LUČIVJANKSÝ, L. MIŽIŠIN, Active-to-Absorbing Phase Transition Subjected to the Velocity Fluctuations in the Frozen Limit Case, Physics of Particles and Nuclei Letters Vol. 14, No. 6 (2017) (9 pages).
M. KRELINA, V. P. GONCALVES,  J. NEMCHIK (33.33%), and R. PASECHNIK, Study of Drell-Yan pair production on nuclear targets, J. Phys. Conf. Ser. 832 (2017) 012017  (4 pages).
M. KRELINA, J.CEPILA, and  J. NEMCHIK (33.33%), Challenges of direct photon production at forward rapidities and large pT, J. Phys. Conf. Ser. 805 (2017) 012003 (9 pages).
B.Z. KOPELIOVICH, J. NEMCHIK (50%), I.K. POTASNIKOVA, and I. SCHMIDT, Novel scenario for production of heavy flavored mesons in heavy ion collisions, EPJ Web of Conferences 164 (2017) 01018 (10 pages).